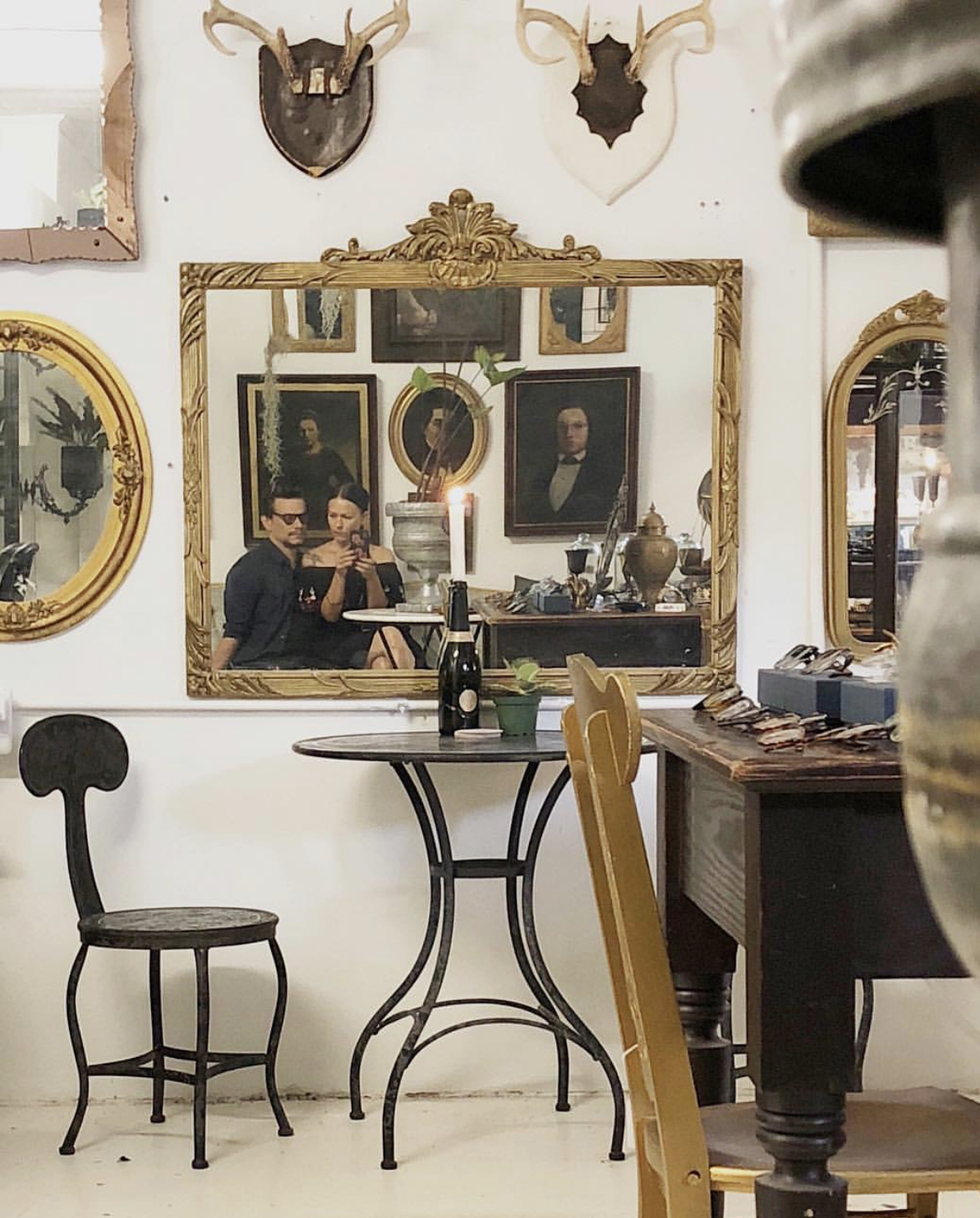 "Three Questions We're Always Asked: What is the scent in this room? Does your home look like this? Where do you find all of these things?"
How it all started
Well… We both have a love of old things. things with imperfections. things with a history.
we always talked about opening a shop with an ever evolving concept. to simplify, we decided to put all of our favorite things together and curated in a way that is appealing to all five senses. bringing home furnishings (old & new) apothecary, jewelry, garden and of course wine, bubbles and beer. creating an outdoor garden that feels like you are in a different place. unexpected.
a risk worth taking. we have amazing people that visit our shop. we now call them friends and we love it. our shop is a very personal extension of ourselves. our home.
thank you for becoming a part of our online family. welcome!